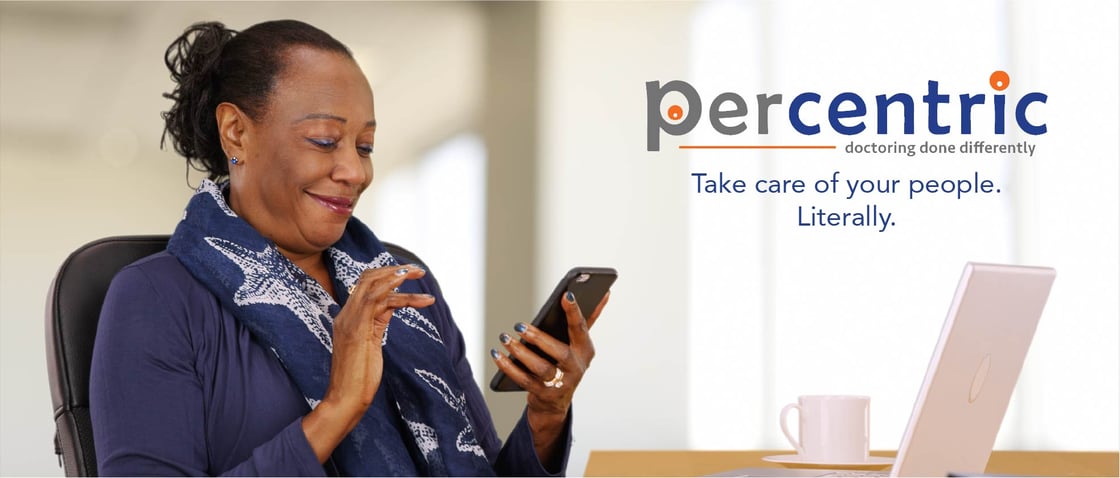 Sunday, April 5th, 2020
Get this email from a friend? Subscribe to our mailing list here
Good Morning,
I'm Bryan Fine, MD, MPH, CEO & Founder of Percentric. Our weekend round up includes the most important and popular stories from the past week, along with our team's favorite stories that made us smile recently. Please share with your friends and family.
1. COVID-19: Top stories of the week
If you do nothing else today, watch THIS VIDEO– Meet David Price, MD, from Cornell in NYC – hottest of hot spots in the US – doing a one hour Q&A. Will change a lot for you.
CDC Recommends using cloth face masks in public -see here for FAQs
Tips for grocery shopping and take out foods– Check out this video from Dr. Jeffrey VanWingen, MD, for a run down of suggestions to get your groceries and your take out into your home- and belly- safely.
Evolving Understanding of COVID-19- This article in Women's Health describes subtle symptoms that could be indicative of novel coronavirus infection.
2. COVID- 19: Social distancing and flattening the curve
3. Percentric News
Find out a little more about us thanks to Stephanie Harris at WAVY-10
 We're giving away access to our doctor-by-text software platform, PercyMD, to individual providers so they can easily help – patients, friends, family, whoever – during this time of need. Email me.
4. Good News: Helping you smile
 5. Helpful links from the week
Stay safe, smart, and sane.
BFineMD 
Have a question that isn't a specific health concern, but you'd like a doctor's opinion? Have a request for a topic you'd like our e-newsletter to cover? Click here to submit questions and requests. 
Check out my vitals at LinkedIn.
Percentric, 253 Monticello Ave, Norfolk, VA 23510, USA, 757-818-8020